Who We Are
STAFF VOLUNTEERS BOARD GENERAL ASSEMBLY FOUNDERS
---
STAFF
---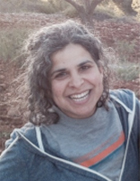 Aisha Mansour, Executive Director
Aisha Mansour has over 15 years of experience working in health policy, hospital management, and public administration. Aisha has served on the board of the Farashe Yoga Center for the last three years. She recently has been nominated to serve as chairperson of the Farashe Yoga Center. Aisha was also a co-founder of Sharaka Community Supported Agriculture, a volunteer group focused on food sovereignty and preserving Palestine's traditional agriculture. In her free time, she tends to her baladi chickens and baladi dog, Sam. She volunteer teaches a weekly Pilates class at Farashe. And she experiments with her own food sovereignty.

Email: Aisham@dalia.ps
Tel: +972-298-9121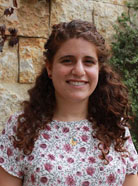 Rasha Sansur. Communication and reporting officer.
Born in Jerusalem. She graduated with honors from Birzeit University in 2011 majoring in Journalism with a minor in Sociology. Rasha's experience include working at the Department of Public Information at the United Nations in New York City, as well as with the German Development Organization GIZ, consulting for Water Union Service Providers, and coordinating a children's choir project for Edward Said National Conservatory of Music. She did voluntary work at Passion Works Studio in Ohio, for people with developmental disability. In 2015, she earned a master's degree in Communication and Development, from the Center for International studies at Ohio University through a MEROL Scholarship. She aims at using her skills to influence positive social changes in Palestine, as well as effectively working on changing the negative stereotypes often associated with Palestinians. In her free time, Rasha enjoys photography, hiking, singing, playing flute, composing music, and doing sports.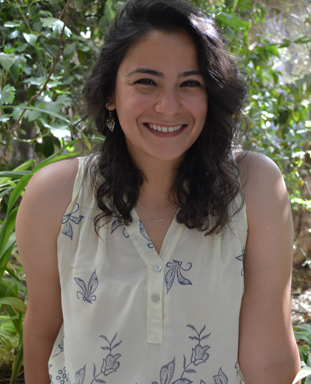 Lina Ismail- Community Programs Officer.
Originally from 'Asira al-Shamaliya, Lina lived part of her life abroad and returned to Palestine, she majored in Biology for her Bachelor's degree and furthered her Masters education in Environmental Sciences, Policy and Management.Lina volunteers at Sharaka Community Supported Agriculture, a volunteer group that aims to support small-scale traditional farmers, holding the principles of food sovereignty and preservation of Palestine's traditional agriculture. She also volunteers at eco projects/initiatives in Palestine, such as Farkha eco-village and Marda Permaculture Farm.Lina co-produced the guidebook 'Conscious Choices' with her friend, the researcher and activist Muna Dajani, discussing the concept of ethical consumption in the Palestinian context and the importance of supporting local production, by shedding light on a number of local producers including farmers, craftspeople and shops.Professional wise, Lina worked in environmental and development fields in public, private and NGO sectors in Palestine, and she finally found a place that aligns with her ideology and approach, at Dalia Association.She is a strong believer in collective thinking and actions, in addition to the role of grassroots movements and the spirit of volunteerism in community development and liberation of nations.
Nermin Hwaihi, Field Coordinator.
Nermin Hwaihi from Gaza, received her B.A in English Language from Al-Aqsa University in 2014; she is an active participant with local civil society organizations, as well as in implementing community activities. After graduation she worked as a volunteer in several organizations. She has previous experience working as a coordinator for Dr. Haider Abdelshafi's Center for Culture and Development. Nermin is currently working as the Field Coordinator for the IBDA' Youth program in the Gaza Strip.
Rania Younis
Rania Younis, from Salfit, received her Masters degree in Business from Birzeit University and her bachelor's degree in accounting from Al-Najah University. She has extensive experience in the accounting and financial field, where she previously worked in the Housing Bank, Jordan Commercial Bank, and Palestine for Credit and development - FATEN. She was also a professor at Alquds Open University.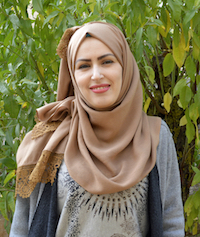 Zeinab Samarah
Zeinab Samarah is from Ramallah, she holds a Diploma in Office Management. She is currently pursuing her education in Business Management at Al Quds Open University. She has 11 years of experience in office management, as she held different managerial positions such as the Palestine Capital Market Authority, as well as The Palestinian Center For The Independence Of The Judiciary And The Legal Profession "Musawa". Zeinab joins us as the new office manager.





Anas Salous (volunteer)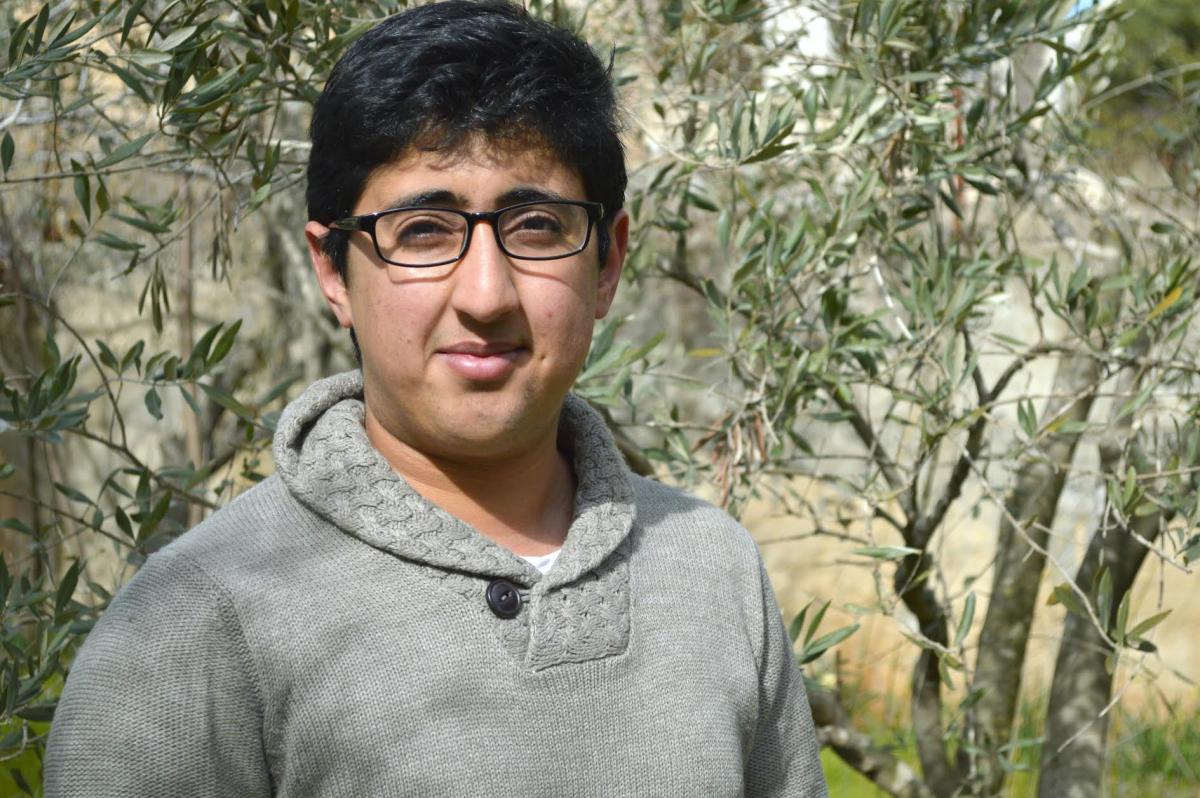 Anas is an expert in social & economic development, he gained most of his experience through working with international donors, Local NGOs, and development consultancy firms in economic projects with different partners such as public sector, and civil society organizations. Main implemented assignments included: progress evaluation, goal driven supervision, initiates and maintains strong partnerships with partners, and beneficiaries.
---
BOARD OF DIRECTORS
Basma Khader Abu Sway, Chairman of the Board of Directors

Basma is a community development specialist and human rights activist especially in the areas of women's and children's protection and empowerment. She represented Palestine in several national, regional and international bodies, and is currently the chairwoman of and senior researcher for CRMA for Business Solutions. Basma also serves on the board of directors of Dalia Association and Farashe Center for Healthy Living. She helped establish and is currently a member of the General Assembly of Ma'an Development Center, is a member of the General Federation of the Independent Labor Unions, and headed the Palestinian Women's Council in the Federation. Earlier in her career, Basma worked with WHO, UNDP, UNICEF, UNIFEM and Canada Fund for Local Initiatives. As the director general for the Palestinian Authority's Ministry of Social Affairs, she initiated and headed the Palestinian Child Protection Network and led the National Committee for the Establishment of the Women's Protection and Empowerment Center (MEHWAR). Basma was born and lives in Jerusalem and holds a BA in Sociology from BirZeit University and an MS in community development from Iowa State University, which she attended as a Fulbright Scholar. She is a mother of four and has two grandchildren.
Hekmat Besisso
(Treasurer)


Expert at Training & Human Development. Activist in Advocacy, Social work and on social media. She is a certificated practitioner in Neuro Linguistic Programming-NLP. She also worked in the media and field research with many organizations.Founder and General Manager at Al-Kafaat for human development and media.

Alia Naser Aldin
Fida Touma

Fida Touma is the director of the Old City of Jerusalem Revitalization Program (OCJRP) at Taawon since Nov. 2014. She worked with RIWAQ from 2000-2014. From 2011-2014 she was the Co-Director of RIWAQ. Fida holds a Bachelors of Science in Architectural Engineering from Birzeit University and a Masters of Public Policy and Administration from the University of Massachusetts-Amherst.


Shadi Abdelhadi



Yanal Hammouda

Business Consultant and Business Development Officer at Dimensions Consulting, responsible for conducting a variety of assignments for Public and Private Sector, as well as NGOs and Non-Profit Organizations. His expertise include Strategic Planning, Market Research, Business Planning, Feasibility Studies, Capacity Building, Institutional Assessment, Corporate Communication, SME's Development, Start-Ups, Marketing Management, Strategic Marketing, Financial Analysis, and Business Development. Yanal holds a Bachelor Degree (BBA). Business Administration: Management Degree from University of Jordan, Amman. Yanal is also a Certified Marketing Professional (CMP) and Certified Human Resource Management Professional (CHRMP) by the American Certification Institution, Lewes, Delaware, USA.

Siham Rashid
Najla A.S. Shawa
Sami Alalul

Sami has volunteered with Dalia since 2012 and joined Dalia's Board in 2016. Sami graduated from the University of Essex with a BSc in Business Management and in 2007 attained an MA in International Development from the University of Manchester. Sami has over 8 years of experience working with international development actors in Palestine, Jordan and the UK in the field of communications, media and fundraising. He has also worked as a cinematographer, director and producer for Breathing Stories, creating a number of social conscious films, one of which, created for the Dalia Association, was awarded with a SIMA Impact Award as well as the Arcus Prize for Social Justice. He is actively putting his experience to use by volunteering on Dalia's communication committee.


---
---
Arda Shamshoum

Jamal Najib

Sam Bahour

Mohammed Shaheen


Issam Nassar

Davina Gateley


Alia'a Naser Eddin

Salwa Jaradat

Thuqan Qishawi
K

haled Awartani



Maha Mikhail


Rami Hinnawi

Siham Rshaid

Basma Abu Sway


Naila Ayish

Rula Muzaffar

Hedaya Shamoun

Fatima Abu Kata


Sami Alul

Fida Touma

Hekmat Bessiso

Saeed An-Naj


Hanan Hamoudeh

Mohanad Berekdar
Yanal Hammouda

Issam Natsheh


Muna Khoury

Shadi Abdel Hadi

Rami Qutub

Abdullah Abu Kishk


Laila Mari

Luna Saadeh

Haifa Asaad

Sorida Hussein


Najeh Abu Shamsiyeh

Layla kaiksow

Rima Ajrami

Muna Dajani


Azza Shoaibi

Basel Mansour

Issam Nassar

Najla Shawwa


Nader Dagher

Ashira Ram

Riyad Ayassi



---
| | | | |
| --- | --- | --- | --- |
| | | | |
| Hamadah Abdelbayari | Jamal Najib | Nora Lester Murad | Mohammed Shaheen |
| | | | |
| | | | |
| Sam Bahour | Davina Gateley | Juliette Abu-Iyun | Hiba Husseini |
| | | | |
| | | | |
| Issam Nassar | Trees Zbidat | Basel Manour | Ghada Rabah |
| | | | |
| --- | --- | --- | --- |
| | | | |
| Basma Abu Sway - President | Hekmat Bessiso - Treasurer | Fida Touma - Secretary | |
| | | | |
»